Episodes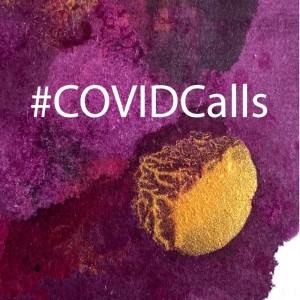 Thursday Mar 31, 2022
Thursday Mar 31, 2022
My name is Jacob Steere-Williams, I am a Historian of Epidemic Disease and Public Health at the College of Charleston. I'm so glad to be hosting a series of episodes for this special program. You can catch most of them with the regular host and founder of COVID-Calls, Scott Knowles.
Today I want to do a deep dive into COVID metaphors- COVID history, COVID research networks, and COVID emotions- a big topic with some amazing guests.
My guests today- make this episode particularly special, as they are both brilliant historians and also friends.
Dr. Agnes Arnold-Forster is a historian of medicine, healthcare, work, and emotions at the London School of Hygiene and Tropical Medicine. Her first book, The Cancer Problem, was published by Oxford University Press in 2021, and is current sitting on my desk. Agnes is current a co-PI on the project Healthy Scepticism, a Wellcome Trust and King's College funded multidisciplinary project about healthcare dissenters and anti-establishment voices. For several years before this she was part of the Surgery and Emotion project- a second monograph Cold, Hard Steel: The Surgical Stereotype Past & Present comes out this year with Manchester University Press.
Dr. Nathan Crowe is an Associate Professor of History at the University of North Carolina, Wilmington. He is an expert on the history of twentieth century biology, biotechnology, biomedicine and Anglo-American scientific culture. His book- also on my desk, Forgotten Clones: the Birth of Cloning and the Biological Revolution, charts the emergence of cloning techniques in cancer research after WWII, and the complicated matrix of cloning science and cloning publics into the 1960s. Nathan is currently working a several projects related to understanding biotechnology.