Episodes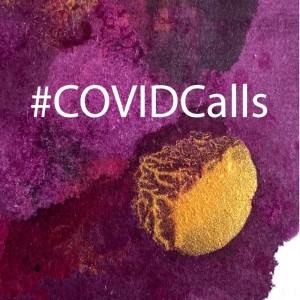 Tuesday Mar 29, 2022
Tuesday Mar 29, 2022
Today I talk with the core COVIDCalls team!
Eleanor Mayes is completing a Master of Design at the University of California, Berkeley. She is interested in accessibility, sustainability, and fostering equity within design and engineering. She manages the transcription of COVIDCalls, and assists with the roll-out of the COVIDCalls archive and website.
Shivani Patel is a 3rd year undergraduate student at Drexel University studying Finance and Economics with a minor in Philadelphia. For the past two years, she has been working at COVID-Calls as a production assistant helping with scheduling guests and keeping the calendar organized.
Bucky Stanton is a PhD Candidate in the department of Science & Technology Studies (STS) at Rensselaer Polytechnic Institute. His dissertation Arkadian Pasts and Futures investigates natural and cultural resource extraction in the central Peloponnese, exploring the history and politics of archaeology, energy and modernity in Greece