Episodes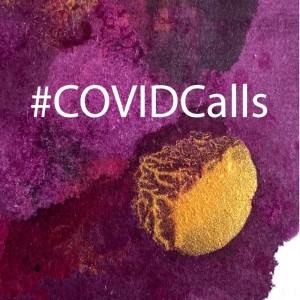 Monday Mar 28, 2022
Monday Mar 28, 2022
My name is Jacob Steere-Williams, I am a Historian of Epidemic Disease and Public Health at the College of Charleston. I'll be guest hosting a series of episodes for this special program, but you can catch most of them with the regular host and founder of COVID-Calls, Scott Knowles.
My guests today:
Nadja Durbach is Professor of History at the University of Utah. She received her PhD from the Johns Hopkins University and is the author of three books on the history of the body in Modern Britain: Bodily Matters: The Anti-Vaccination Movement in England, 1853-1907 (2005), Spectacle of Deformity: Freak Shows and Modern British Culture (2010) and Many Mouths: The Politics of Food in Britain from the Workhouse to the Welfare State (2020).
Claas Kirchhelle is Assistant Professor of History (Wellcome Trust University Award) at University College Dublin. His research focuses on the history of microbes, infectious disease control, and the development and regulation of antibiotics and vaccines. He has authored three books on the history of antibiotics in food production (Pyrrhic Progress, 2020 (Rutgers)), animal welfare science and activism (Bearing Witness, 2021 (Palgrave)), and typhoid control (Typhoid, 2022 (Scala)). He is also co-curator of two multi award-winning exhibitions on the history of penicillin (Back from the Dead) and typhoid (Typhoidland).
Daniel Goldberg, is an Associate Professor at the Center for Bioethics and Humanities at the University of Colorado's Anschutz Medical Campus. Trained as an attorney, a historian of medicine, and an ethicist, his work is wide-ranging on issues of public health law and ethics, population-level bioethics, the social determinants of health, chronic disease, and pain. Dr. Goldberg has published in virtually every important venue, including the American Journal of Bioethics and the New England Journal of Medicine, and he's been extraordinarily active the past two years in op-eds and interviews about the ongoing pandemic.