Episodes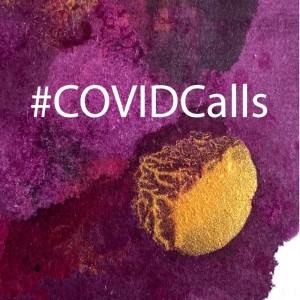 Monday Mar 28, 2022
Monday Mar 28, 2022
This is Part 1 of a two-part episode exploring the entanglement of the COVID-19 pandemic and the War in Ukraine. On February 24th, 2022, Ukraine's Foreign Minister Dmytro Kuleba tweeted that Putin had "launched a full-scale invasion of Ukraine." Russian attacks began that Thursday after Russian President Vladimir Putin approved in a televised address "a special military operation" in Ukraine. Russian missiles began to attack cities and civilians all across Ukraine. Three weeks later the war in Ukraine rages on. 2 to 3 million Ukrainians have fled the country, and millions more displaced internally within the country, creating a tremendous humanitarian crisis, and what is undoubtedly the largest European military conflict since WWII. Casualty statistics have been difficult to come by- the UN reported yesterday more than 500 civilian Ukrainian deaths, and US military estimates are between 2,000 and 4,000 deaths in the Ukrainian armed forces, and 5,000 to 6,000 deaths of Russian soldiers.
My guests today are experts here to help us make sense of the War and the Pandemic
Pavlo Kovtoniuk (Kov-to-Nyuk) is a co-founder of the Ukrainian Healthcare Center - UHC, a think tank located in Kyiv, Ukraine. His background is in health financing and management. In 2016-2019 he served as a vice-minister of health of Ukraine and led a large-scale health system reform in the country. In 2019-2020 he was a consultant at the WHO office for health systems strengthening in Barcelona. During the COVID-19 Pavlo's team at the UHC monitored the pandemic in Ukraine and supported the government in pandemic response. 
Dora Vargha is Professor of History and Medical Humanities based jointly at Humboldt University in Berlin and the University of Exeter. She is currently leading two research projects on the history of socialism and global health. Previously, she had been co-editor of the journal Social History of Medicine and has worked as an expert for WHO Western Pacific on informing epidemic preparedness with historical perspectives.