Episodes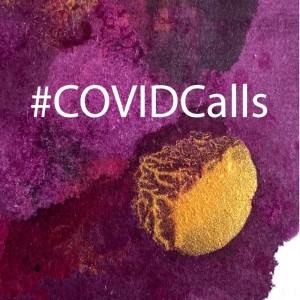 Tuesday Jan 11, 2022
Tuesday Jan 11, 2022
Today I welcome Robert Verchick, Environmental Law  professor at Loyola University New Orleans.
"Rob Verchick is one of the nation's leading scholars in disaster and climate change law and a former EPA official in the Obama administration. He teaches at Loyola University New Orleans and at Tulane University. He also hosts the podcast, "CPR's Connect the Dots," which focuses on climate justice, health and safety, and improving democracy."
Rob Verchick holds the Gauthier-St. Martin Chair in Environmental Law at Loyola University New Orleans. He is also a Senior Fellow at Tulane University's Disaster Resilience Leadership Academy, in the School of Social Work, and President of the Center for Progressive Reform, a national policy institute focused on public health, public welfare, and environmental protection.  Professor Verchick served in the Obama administration as Deputy Associate Administrator for Policy at the U.S. Environmental Protection Agency in 2009 and 2010
His work has appeared in many venues, including the California Law Review, the Southern California Law Review, and the environmental law journals at Harvard, Stanford, and Berkeley. He is the author of three books, including Facing Catastrophe: Environmental Action for a Post-Katrina World (Harvard University Press 2010) which was selected as a CHOICE Outstanding Academic Title by the American Library Association.