Episodes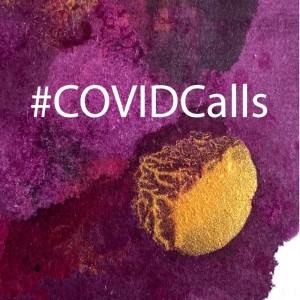 Friday Oct 15, 2021
Friday Oct 15, 2021
Today is a researchers' roundtable, with: Renu Singh, Jon Shaffer, and Lucia Vitale.
Jon Shaffer is a Ph.D. candidate in sociology at Boston University. He is studying how global health NGOs resist dominant field pressures and develop alternative strategies in advancing state-protected universal health care access, social change, and human rights. Before starting graduate school, Jon was involved in the founding and served as the executive director of GlobeMed. He then served as the senior strategist for community organizing at Partners In Health, where he launched PIH Engage, a program that links trains activists around the country to fight for the right to health here and around the world. Most recently, Jon and colleagues launched R2H Action, a campaign to leverage the COVID-19 disaster to ensure that the human right to health and a safe environment is realized by everyone, everywhere. 
Renu Singh, PhD is a Research Assistant Professor within the Division of Public Policy, a Jockey Club Institute for Advanced Study Junior Fellow, and a Faculty Affiliate with the Institute for Emerging Market Studies at the Hong Kong University of Science and Technology (HKUST). She is also a Scholar at the O'Neill Institute for National and Global Health Law at Georgetown Law and a DAAD Research Ambassador for the German Academic Exchange Service. As a political scientist and microbiologist by training, Renu aims to bridge the worlds of science and policy through her research on comparative social policy, global health security and governance, and the political economy of health.

Lucia Vitale is an interdisciplinary global health scholar who uses comparative political science methods, theories in sociology, and also geography to explore multi-scale effects of global health governance and primary healthcare access. While her research is geographically located along the border of the Dominican Republic with Haiti, non-state transnational decision making spaces are central to her work.

After graduating with her B.A. in 2015, Vitale taught English in Comayagua, Honduras, served as a Peace Corps volunteer in the Dominican Republic (DR), and then worked as a contractor for USAID's Local Works program where she investigated access to documentation, and assessed the needs of cooperatives at the community level.