Episodes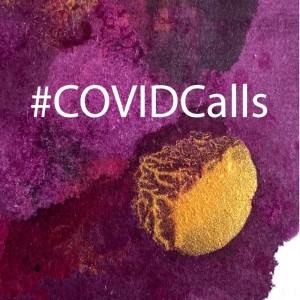 Tuesday Mar 09, 2021
Tuesday Mar 09, 2021
Today is a special memorial episode dedicated to the 10th anniversary of the March 11 triple disaster in Japan: the Great East Japan Earthquake, the tsunami that followed, and the disaster of the Fukushima Daiichi nuclear power plant.  My guests today are Sulfikar Amir, Kohta Juraku, Kyoko Sato, & Ryuma Shineha.
Sulfikar Amir is an associate professor of science, technology, and society (STS) and a faculty member in Sociology Program at the School of Social Sciences, Nanyang Technological University, Singapore. He has conducted research on technological nationalism, development and globalization, nuclear politics, risk and disaster, design studies, cities and infrastructures, and resilience. He is the author of The Technological State in Indonesia: the Co-constitution of High Technology and Authoritarian Politics (Routledge, 2012), and the editor of The Sociotechnical Constitution of Resilience: A New Perspective on Governing Risk and Disaster (Palgrave, 2018). Aside from being a scholar, Amir is a documentary filmmaker. His latest film is Healing Fukushima, which chronicles the role and experiences of medical experts in Fukushima in dealing with radiation hazard in the aftermath of the nuclear disaster.
Kohta Juraku is a professor at Tokyo Denki University (TDU), Japan. He has worked on sociological studies of the governance of risky technologies and the social-learning process from major technological failures. Before joining TDU, he worked at the Department of Nuclear Engineering and Management at the University of Tokyo from 2008 to 2012, during which he spent over a year at the Department of Nuclear Engineering, UC Berkeley as a visiting scholar. He received his PhD from the University of Tokyo for his research on the social-decision making process of nuclear and other energy issues. As a sociologist of science and technology, he has conducted participant observation of nuclear experts' responses to the Fukushima nuclear disaster both in Japan and US.
Kyoko Sato is Associate Director of the Program in Science, Technology, and Society at Stanford University. Her research examines technoscientific governance in Japan and the United States. She is currently co-editing a collective volume (with Soraya Boudia and Bernadette Bensaude Vincent), Living in a Nuclear World: From Fukushima to Hiroshima, an interdisciplinary post-Fukushima reflection on the development of the global nuclear order. She has conducted fieldwork in various areas affected by nuclear technology to examine the dynamics and relationships among global and national nuclear governance, expertise, and democratic citizenship. She is part of Comparative Covid Response, an on-going study on the pandemic response of 16 countries (led by Steve Hilgartner and Sheila Jasanoff). She worked as a journalist in Tokyo before pursuing her PhD in sociology from Princeton University.
Ryuma Shineha is an associate professor at the Research Center on Ethical, Legal, and Social Issues(ELSI Research Center), Osaka University. 
His major is Science & Technology Studies (STS) and Science Policy Studies. He received his PhD from Kyoto University in 2011. His current research theme is understanding of agendas on responsible research and innovation (RRI) of emerging science and practice to upstream engagement on these RRI agendas. In addition, after 3.11, he started research of the media ecosystem and social structural issues concerning 3.11with his collaborators.