Episodes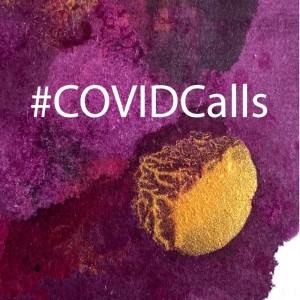 Wednesday Sep 30, 2020
Wednesday Sep 30, 2020
Today I speak about COVID-19 IN BANGLADESH AND FOOD INSECURITY with Hanna Ruscczyk, Durham University and Maheen Khan.
Maheen Khan is a writer and co-editor for the Voices from the Frontline initiative by INTL CENTER FOR CLOMATE CHABGE AND DEVELOPMENT ICCCAD and CDKN. She is a communications specialist and has ten years of professional experience across multiple sectors: education, data/tech, and sustainable textiles. Maheen was the founder and creative director of Monokrome, a sustainable fashion startup in Bangladesh. At Monokrome she successfully implemented the circular design economy as its business model. Maheen is currently reading her MSc in Sustainability Science, Policy and Society at Maastricht University, in the Netherlands. She was born in Bangladesh, and had previously attained a Bachelor of Commerce in Marketing and Demography from Macquarie University in Australia.
Hanna A Ruszczyk is a feminist urban geographer at Durham University's Institute of Hazard, Risk and Resilience and the Department of Geography. She is interested in how the world's invisible majority live in academically overlooked smaller cities. Her forthcoming edited book, Overlooked Cities: Power, Politics and Knowledge Beyond the Urban South, Routledge Studies in Urbanism and the City series, will be out in late 2020.